Professional Vein, Aesthetic & wellness Treatments
Professional Vein, Aesthetic & wellness Treatments
 Buckner Vein and Aesthetics will always provide a comprehensive array of vascular, aesthetics & wellness services for our patients, utilizing leading-edge technology and techniques. At BVA, we provide a positive and impactful environment bound by integrity that culminates with excellent outcomes. Our clinical care team and support staff will work together as a close-knit team. In turn, this collaborative culture will allow us to continually attract the highest quality providers and staff members.
Suburban Maryland is also a place we call home. Our patients are our friends, family, and neighbors. Buckner Vein and Aesthetics will continue to work actively in support of this community through volunteer service and charitable giving.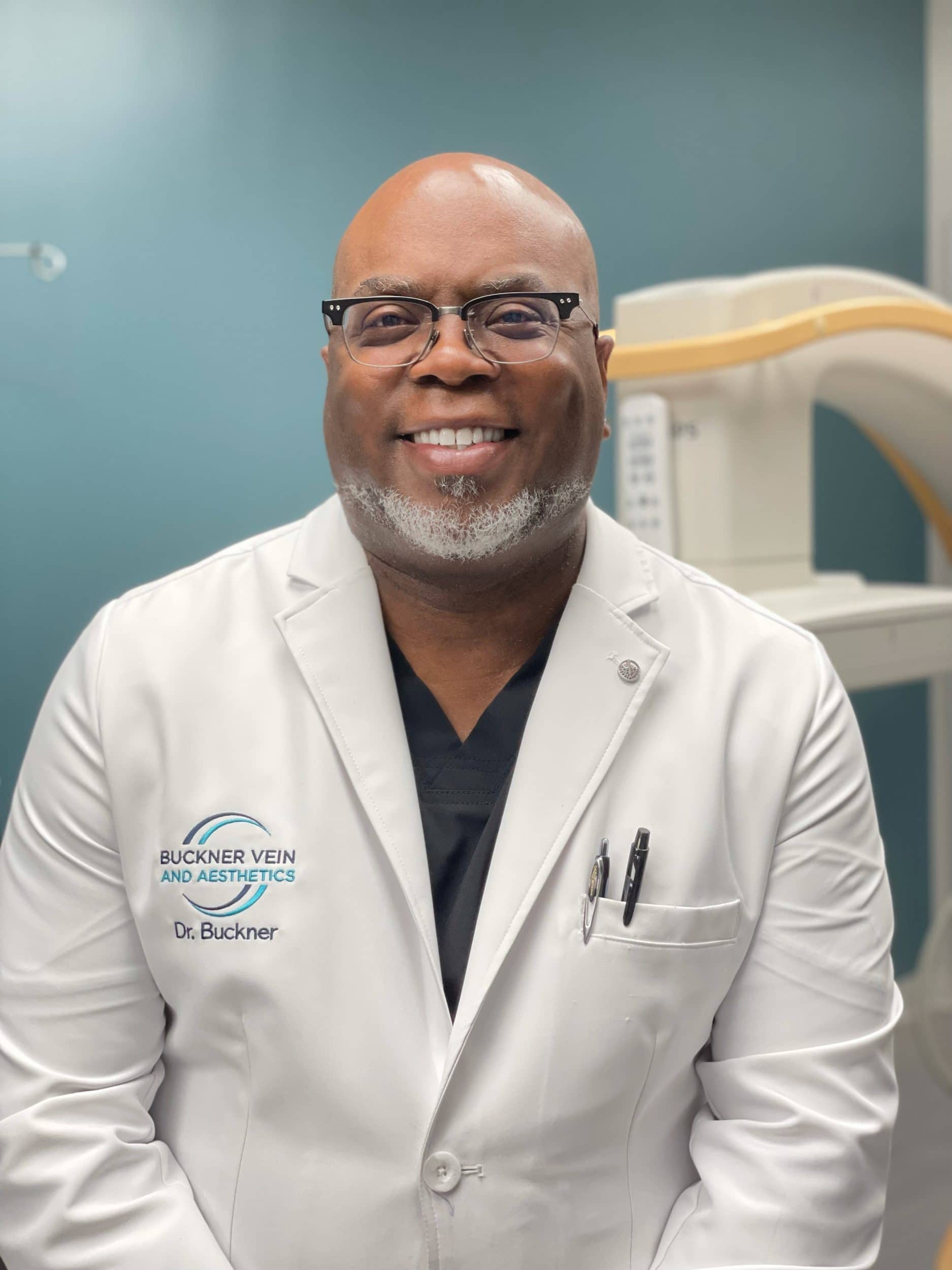 As an Interventional Radiologist, Dr. Buckner has been performing minimally invasive procedures from head to toe for over 30 years.
The combination of an artist's touch with an expertise in anatomy, has made him a highly regarded and sought after physician in this community.
In addition, Dr. Scott Buckner has extensive training in the diagnosis and treatment of varicose vein disease and related disorders. He specializes in Ultrasound-Guided Foam Sclerotherapy, Radiofrequency Ablation (RFA), Endovenous Thermal Ablation (EVTA), and Interventional Radiology (IR) for conditions such as Fallopian Tube Recanalization, Varicoceles, Pelvic Venous Congestion, and Uterine Fibroids.
Dr. Scott Buckner is recognized as a TOP Doctor & Aesthetics Expert throughout the Maryland region and is featured as on the TOP Doctors Interviews which are seen on CNN Headline News, FOX News, BRAVO, Oprah Winfrey, CNBC and other networks


I believe that utilizing the newest technology, combined with experience and compassion, results in better outcomes and builds authentic rapport.
What Our Patients Are Saying