Buckner Vein and Aesthetics is proud to offer the Evoke for facial remodeling in Eldersburg, Maryland.
Evoke is an innovative non-invasive solution designed specifically to target facial tissue.  It is a quick and easy non-surgical alternative to remodel your face, neck and jawline.
Pricing - Starting at $2499 for a package of 6 treatments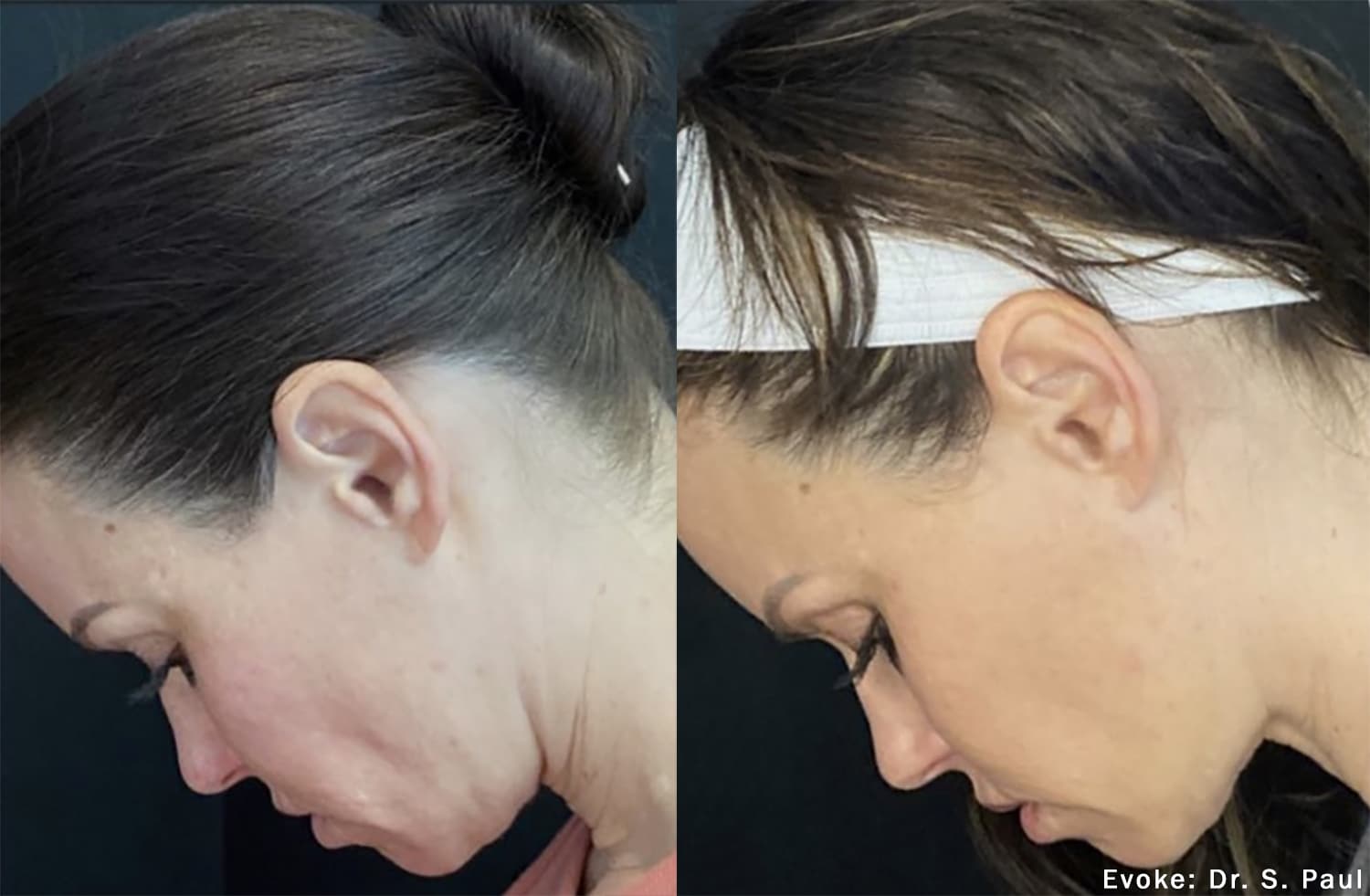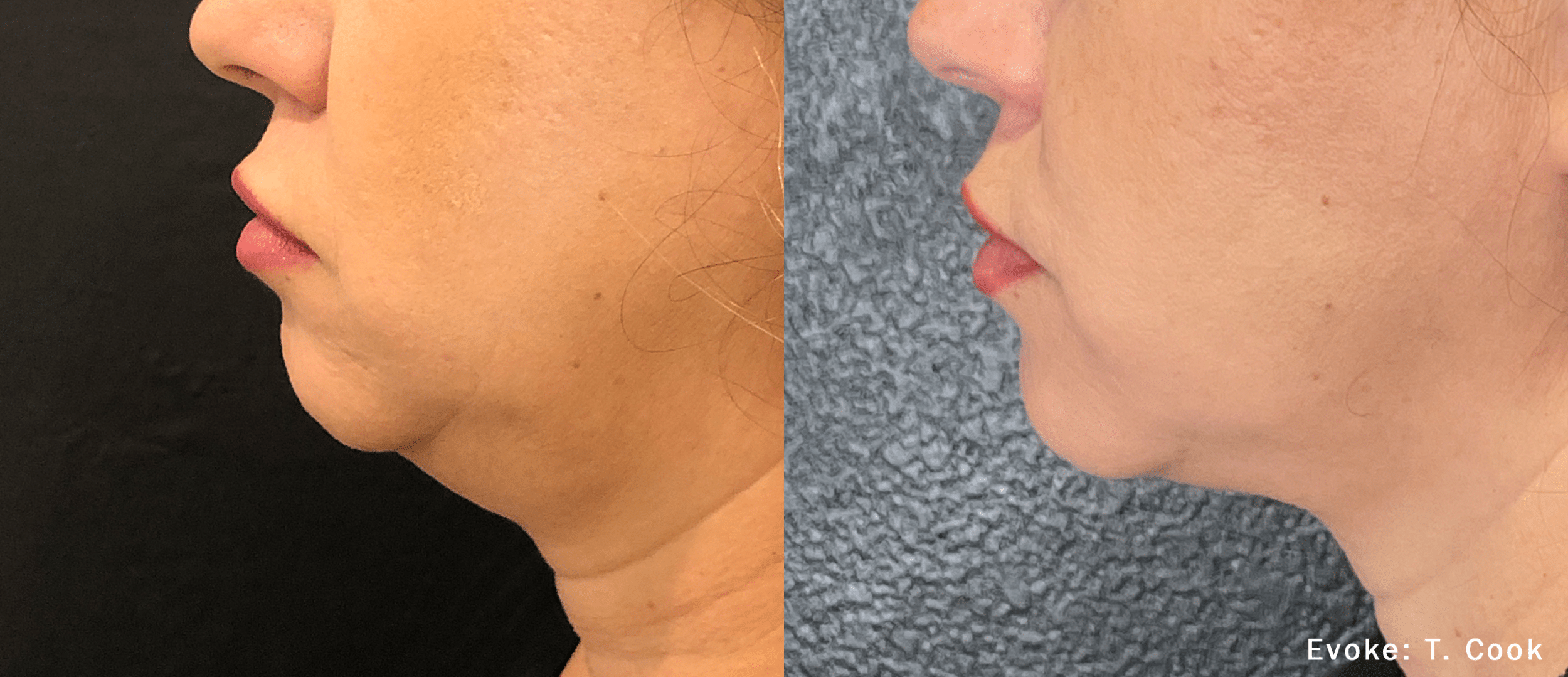 Evoke leverages clinically proven radiofrequency technology to deliver volumetric heating to the skin's subdermal layers.  By directly addressing the jowls and neck, Evoke can help you achieve more defined facial characteristics.
How safe is the treatment?
Evoke is recommended for patients who are seeking non-invasive facial remodeling treatments.  Evoke improved blood circulaton and will provide a natural-looking younger facial appearance.  It is a very safe and effective procedure that can be used on all skin types and skin tones.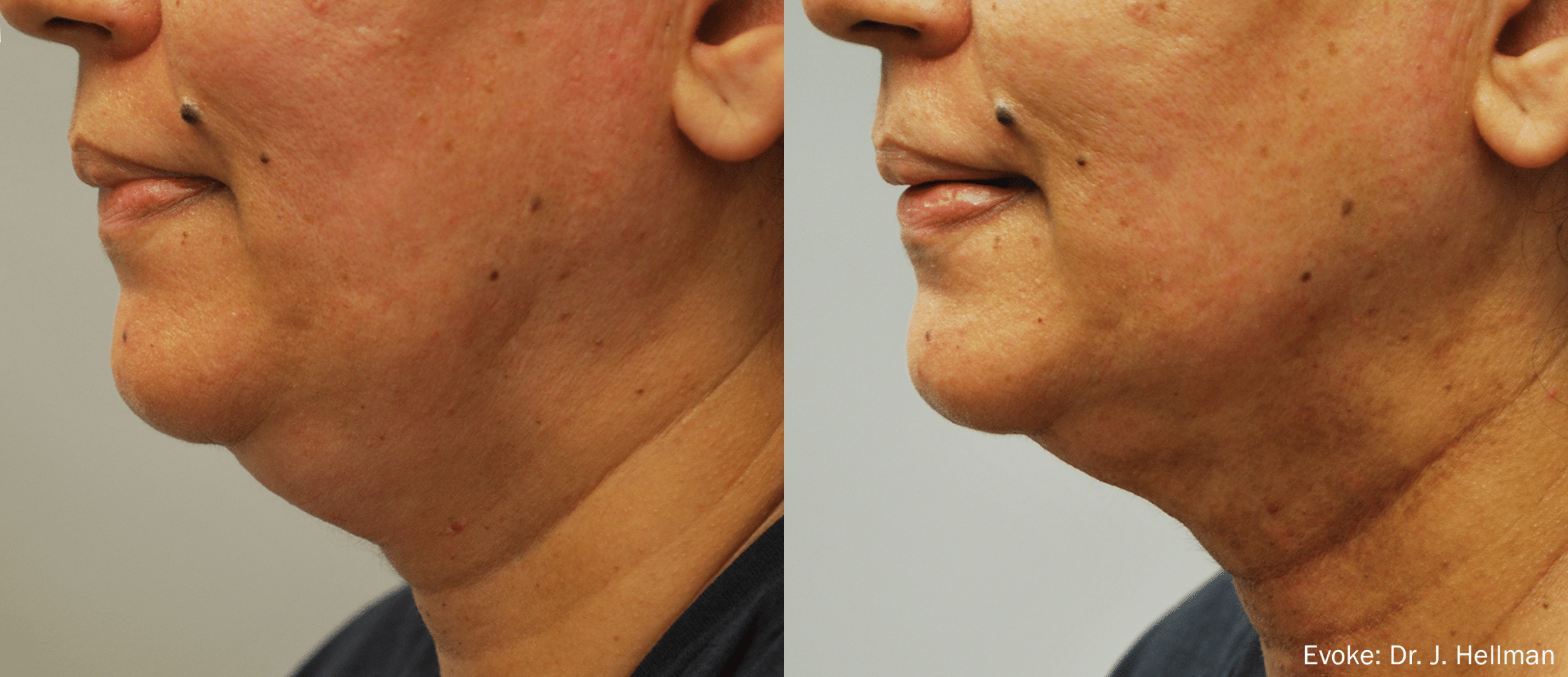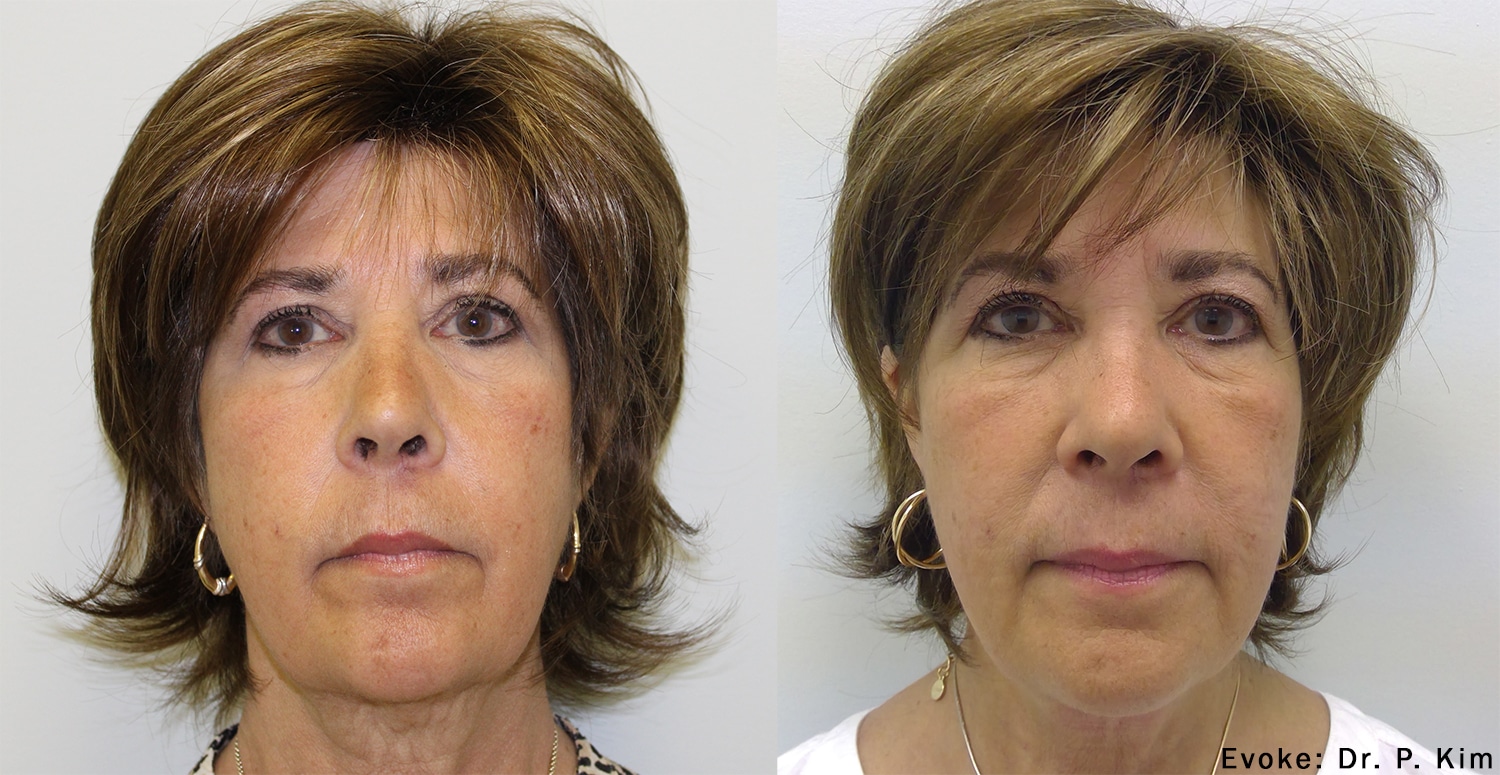 Does the Evoke Treatment hurt?
Evoke treatments are very comfortable.  During your treatment you can expect a warming of your skin similar to a warm facial.  It is a quick and painless treatment that can be done over lunch time.
How many sessions are recommended?
Your practitioner will recommend the optimal number of sessions to be performed based on your personal objectives.  Treatment times and frequency will be specifically tailored to obtain the optimal results.