Our AQUAGOLD® Fine Touch Glow Up treatment uses tiny, 24-karat hollow gold needles that delivers BOTOX, dermal fillers, or nutrients in the skin layers to plump, firm, and smooth.
* Series of 3-6 treatments recommended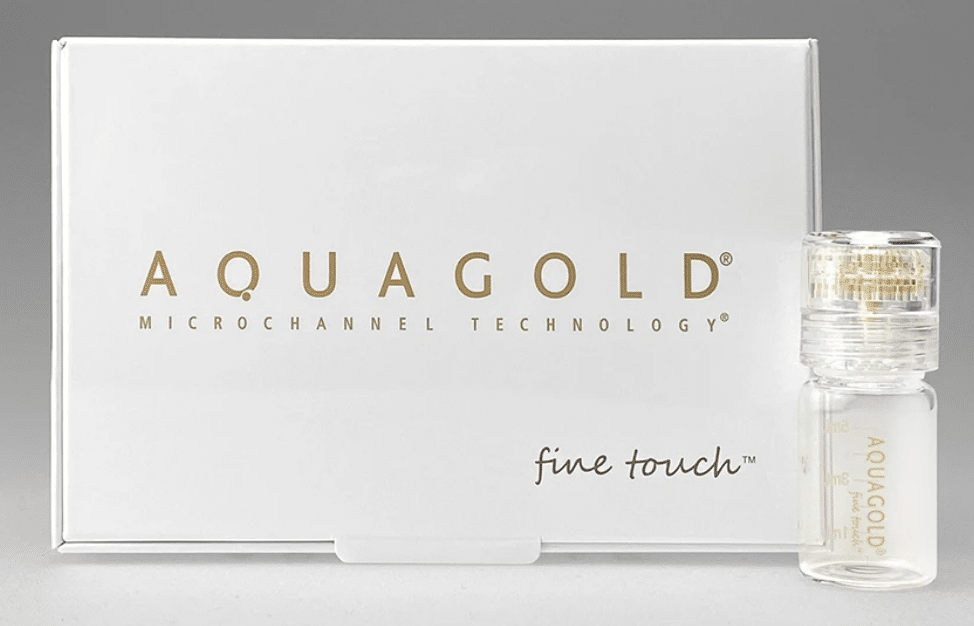 AquaGold is a unique microchannel microinjector designed to deliver microdoses of medications under the dermis at the ideal and consistent depth of 600 microns. This device includes 20 microchannels with spiral grooves that deliver highly-specific levels of up to 20 therapeutics simultaneously. The microchannels are thinner than an individual hair follicle, making them virtually painless. You barely feel them as they deliver medications into your dermis. AquaGold also works perfectly on delicate skin such as around the eyes, mouth, forehead, neck, and décolletage.
What are the benefits of aquagold?
Shrinks pores with micro-Botox
Smooths skin with micro-hyaluronic gel such as Juvederm or Restylane
Improves superficial acne scarring with micro-hyaluronic gel
Enhances laser treatments with micro-serums containing growth factors
Brightens skin with micro-pigment reducers
AquaGold results can be noted in three-to-seven days and typically last three-to-four months.  Treatments can be repeated every one-to-three months.
For additional information about AquaGold in Eldersburg, Maryland, please call our office today to schedule a consultation.