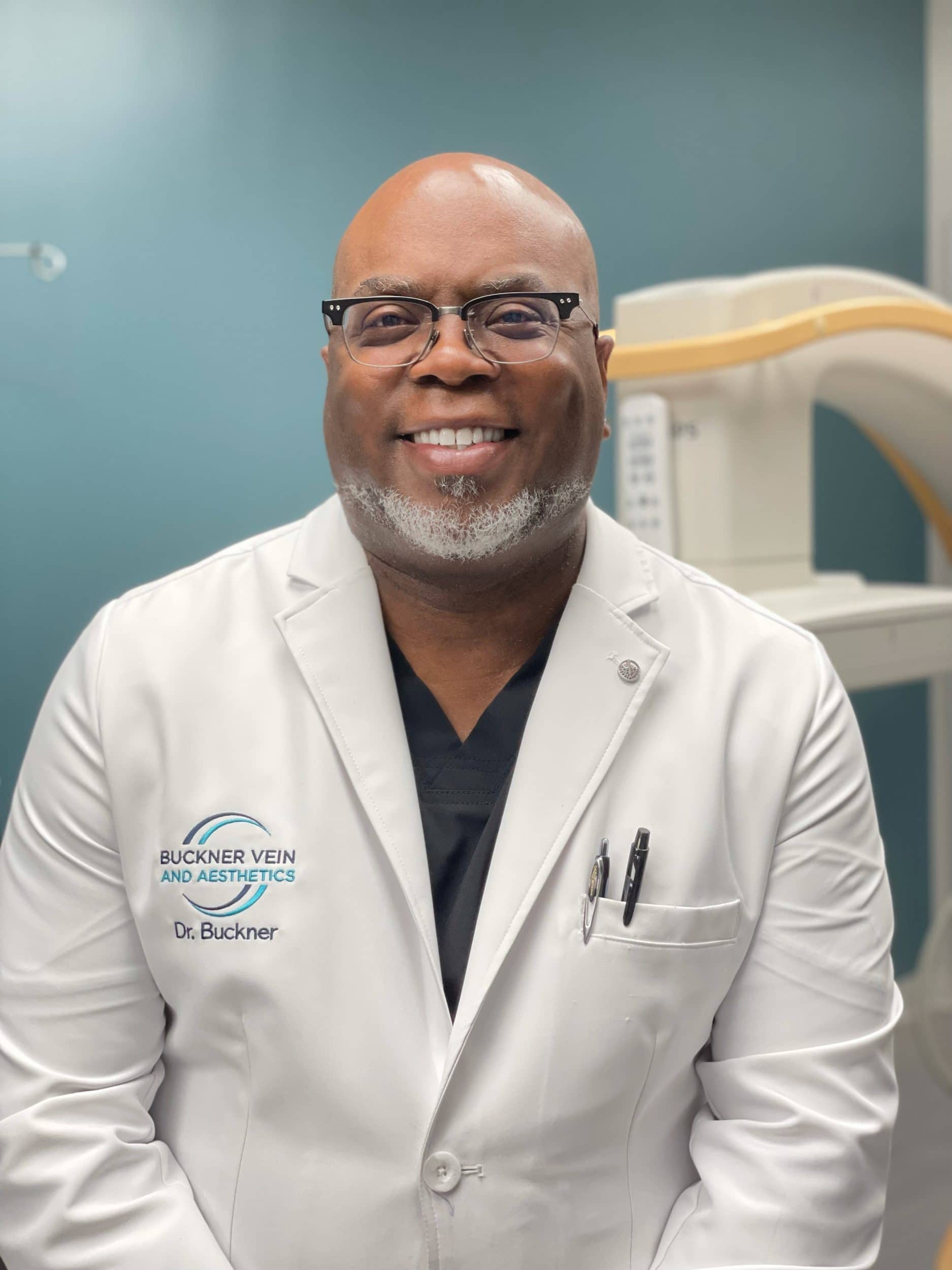 As an Interventional Radiologist, Dr. Scott Buckner has been performing minimally invasive procedures from head to toe for over 30 years. The combination of an artist's touch with an expertise in anatomy, has made him a highly regarded and sought after physician in this community.
In addition, Dr. Scott Buckner has extensive training in the diagnosis and treatment of varicose vein disease and related disorders.
He specializes in Ultrasound-Guided Foam Sclerotherapy, Radiofrequency Ablation (RFA), Endovenous Thermal Ablation (EVTA), and Interventional Radiology (IR) for conditions such as Fallopian Tube Recanalization, Varicoceles, Pelvic Venous Congestion, and Uterine Fibroids.
Dr. Buckner has received his medical degree from Hahnemann University School of Medicine in Philadelphia, PA, and completed his residency at Saint Francis Medical Center.
He completed a fellowship in interventional radiology at the Pittsburgh Vascular Institute. He is a board-certified physician in Diagnostic and Interventional Vascular Radiology, and the American Board of Venous & Lymphatic Medicine.
Dr. Scott Buckner is recognized as a TOP Doctor & Aesthetics Expert throughout the Maryland region and is featured as on the TOP Doctors Interviews which are seen on CNN Headline News, FOX News, BRAVO, Oprah Winfrey, CNBC and other networks